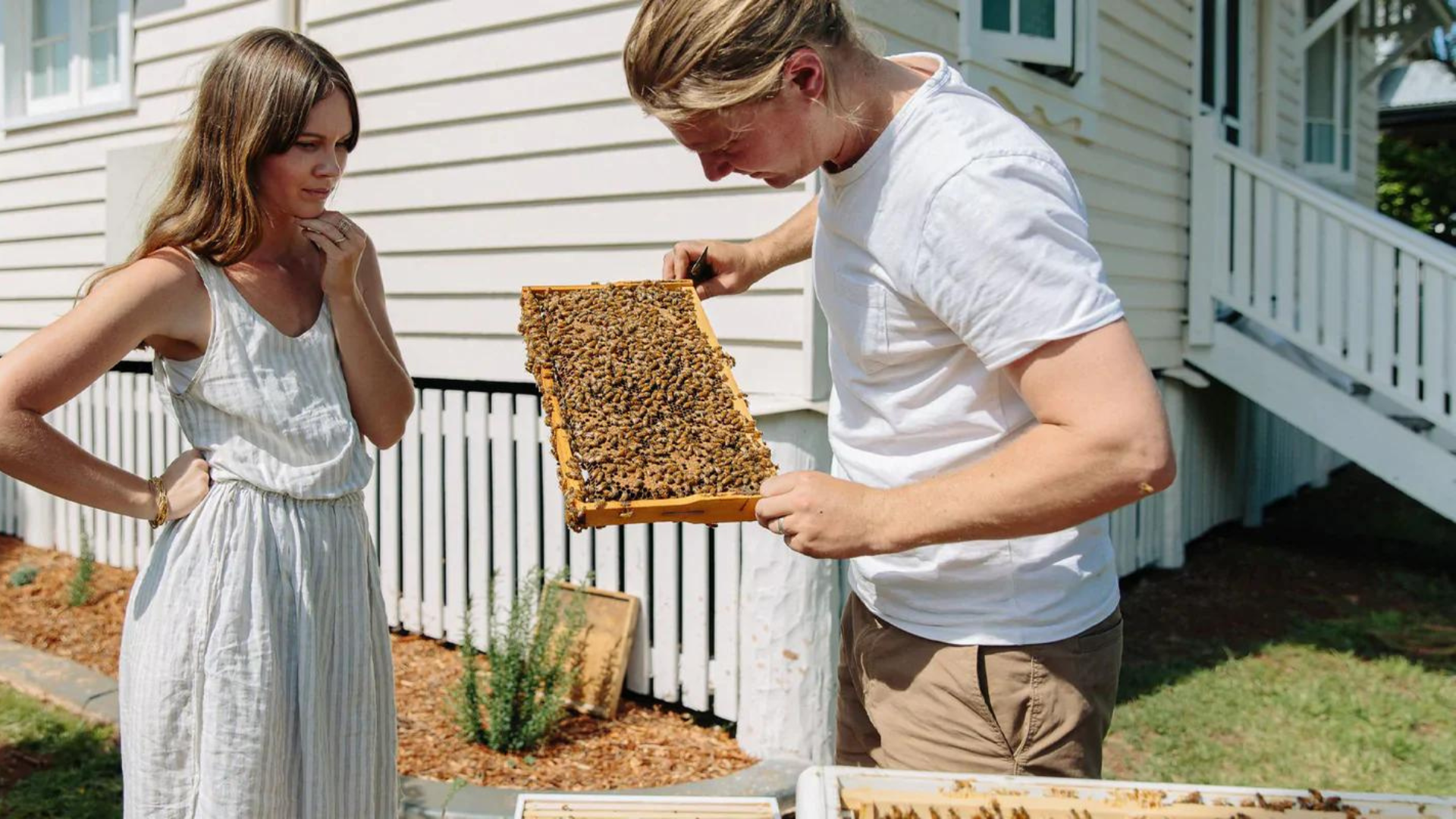 How to Get Started with Beekeeping
We're not the experts, but we've been doing this for seven years and can definitely point you in the right direction to get you started.
When we're asked how to get started in beekeeping, we always say that the best thing you can do is head to your local beekeeper association. The groups usually meet monthly and are a wealth of knowledge for anyone wanting to get started. The beekeepers in our club are 60+, hilarious and super nice.
Find your local beekeepers association on websites like Amateur Beekeepers Australia or BeeAware or just type into Google "[local area] beekeepers association". We bet you'll be pleasantly surprised to find one right near you!
Other than that, we'd say to hold off on buying your honey bees until you've spent some time learning about them – what is it going to take to handle them and keep them healthy? There are so many diseases in Australia that can quickly move from one hive to the next, devastating colonies along the way. It's a responsibility to make sure you know what you're looking at and manage them to thrive – it's not just about collecting the liquid gold.
Winter is a great time to read up (or watch videos like we did!) before you get into it. Plus it would be devastating to purchase a colony of bees early spring and then they fly away in a swarm! It happens all the time; it's their natural cycle of procreation. Oh, and don't forget to register your beehive with the Department of Agriculture and Fisheries if you're in Australia, so they can keep you informed and keep track of these clever stripey friends.
Our favourite resources to learn about beekeeping
Get out the popcorn – this is super interesting to research!
This is our favourite YouTube channel! They have so many great videos, and are often uploading more, which is amazing. This is a great place to start to learn how to get into the hive, what to look for in there, and how to manage your bees throughout the seasons (keeping in mind they are in Canada, so the seasons are opposite and the winterising isn't quite the same as in Australia!).
These are some great, short videos to get your head around getting started with things like dividing the hive, feeding the colony, harvesting and swarming. They are also based in the Northern Hemisphere, so just remember that when thinking about seasons.
For Australians, this is a good article to use as a reference for local laws and legislation – we just prefer the visuals of the video series in the links above! But if you're in for a read, this is a great article to get started with.