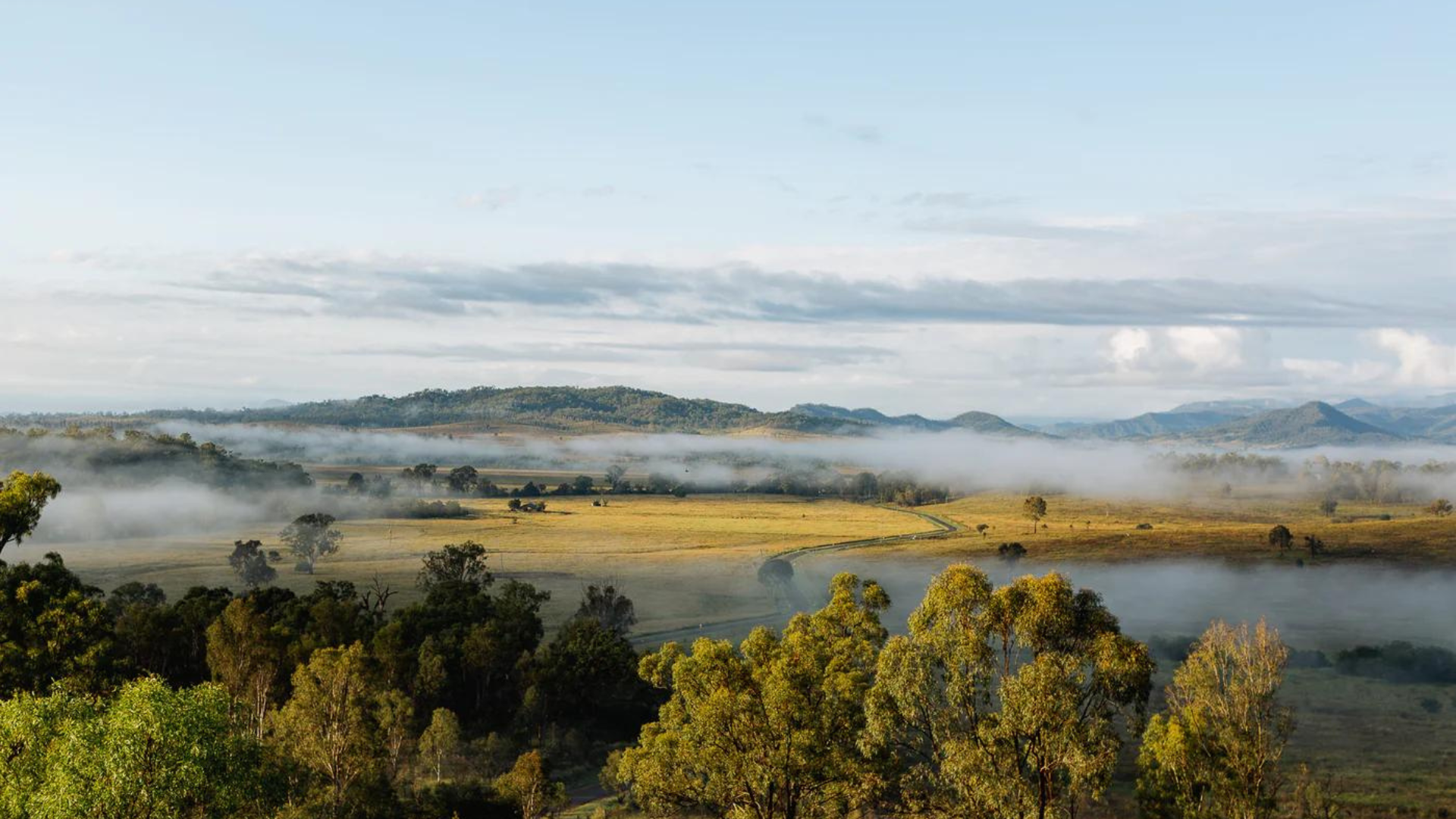 Win! | Spicers Hidden Vale Stay including Breakfast, Lunch and Dinner!
Since 2018, Spicers Retreats has used our seed packets as thoughtful guest departure gifts and Christmas table bon-bons. Their Hidden Vale site is set on 12,000 acres of beauty just one hour from Brisbane. We obviously try to make our deliveries to them in-person as much as possible!
Their award-winning Homage Restaurant has become our go-to birthday occasion choice for years, beginning back when Scarlett turned the ripe old age of three! We can't resist the tranquility of all the spaces they've created around the homestead to enjoy the chef's incredible food and flavours. 
Myriam Thomas, the Hidden Vale gardener (pictured above), oversees the supply of fruit, herbs and vegetables that are harvested daily from the market garden, along with the team effort involved in managing the fruit orchard, beehives, free-range farm and hen house – you can already see why we adore the place! Everything else is sourced from a select few nearby producers.
We visited Myriam just last month to see what else she was planting (and celebrate another birthday, of course). We love how the chefs work with traditional methods of cooking and preserving; they have coal pits, a smokehouse and a preserving room. There are no shortcuts. Preserving the bounty involves pickling and drying to minimise food waste (see the preserving house pictured below!) and almost all of what's not used in the kitchen is recycled on-site by the chickens or composting.
Spicers now hold our new home compostable seed sachets and we couldn't imagine a better way to get these seeds as far and wide as possible, growing more flowers and feeding the bees, one small change at a time. Our honey growlers are also stocked at their front desk so guests can savour fond memories of the perfect weekend away.
It's a beautiful full circle of appreciation, and if you happen to spend a birthday celebrating at the Homage Restaurant, you may be delighted by the detail the staff have taken to adorn something special (no doubt delicious) with our very new organic beeswax candles!
We couldn't possibly admire their bold, small steps to more sustainable choices more.
To share our love of Spicers Retreats, we've teamed up with the team at Hidden Vale to host a giveaway. One lucky winner will receive:
To enter the giveaway:
Tag a friend in the comments and tell us what seeds you want to plant in your garden

You will receive an additional entry if you follow our amazing photographer, Sabine Bannard at

@_housefrau
See the full terms and conditions here. The winner will be drawn on 4 May 2023, and notified via email.
Photography by Sabine Bannard (@_housefrau).